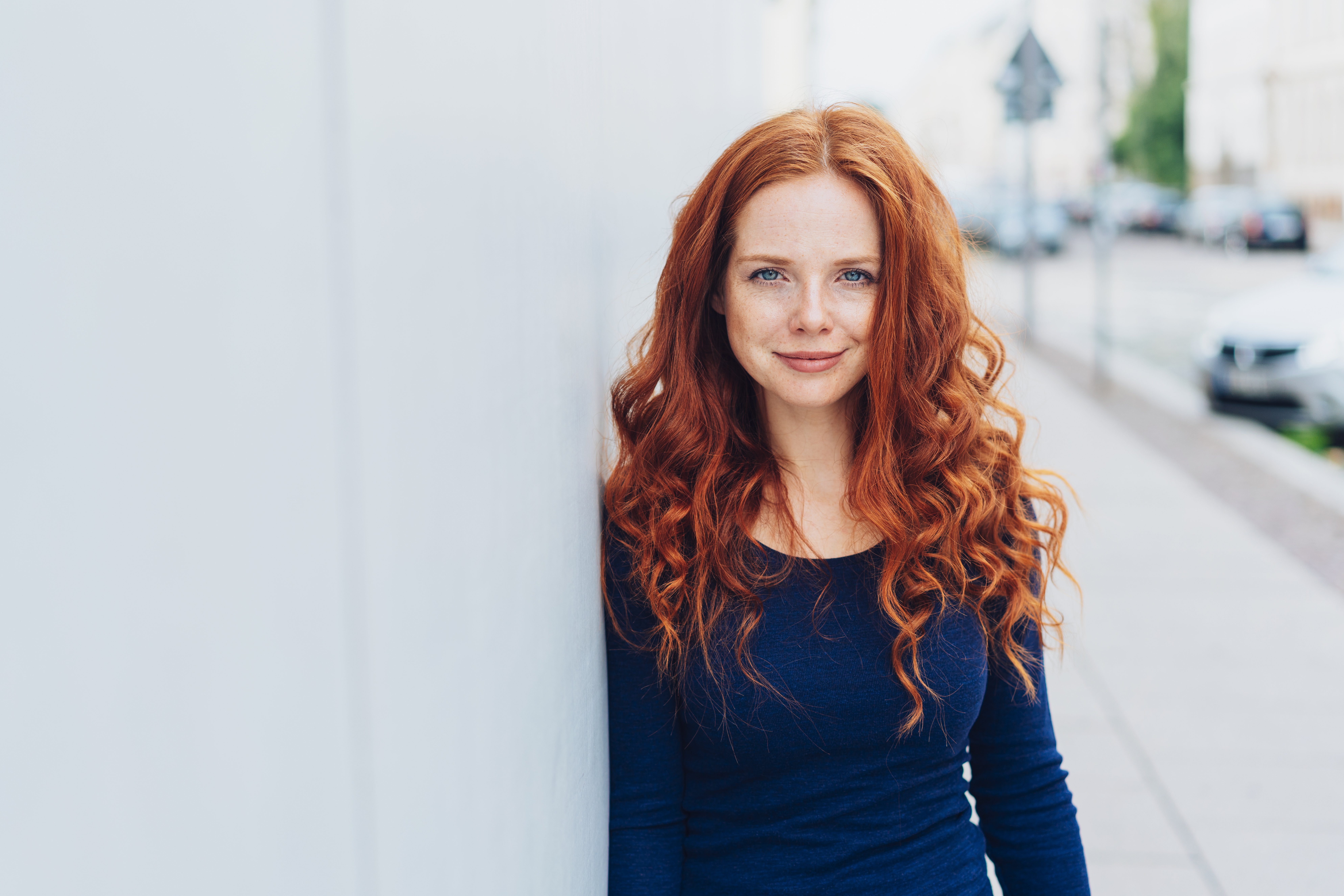 'Mijn mooie lange haar wordt met balayage benadrukt'
Balayage is een van de populairste trends op dit moment. Deze prachtige haarstijl maakt gebruik van een techniek waarbij highlights subtiel worden aangebracht aan de oppervlakte van het haar, zonder folies te gebruiken. Er ontstaan zo lichtere 'vegen' in de lengtes van het haar, wat een natuurlijk effect geeft. Hierdoor heb je vrijwel geen last meer van uitgroei. Natuurlijke highlights zonder uitgroei, dat zag onze klant Stacy wel zitten. Hieronder vertelt ze over haar ervaring met balayage.
Praktische haarstijl
Stacy (26): 'Met mijn lange haar was het lastig om een haarstijl te vinden die lang mooi bleef. Ik was het zat om elke maand naar de kapper te gaan voor een onderhoudsbeurt. Ik laat mijn haar namelijk altijd wat oplichten, omdat ik mijn natuurlijke haarkleur te donker vind. Maar mijn highlights worden al snel dof en ik krijg last van lelijke uitgroei. Dat was natuurlijk heel onpraktisch tijdens de lockdown. Toen de kapsalons weer opengingen stond ik dan ook als een van de eersten bij VRIS Kappers op de stoep. Aan mijn kapper vroeg ik of er nog andere mogelijkheden waren. Samen kwamen we toen uit op balayage.'
Natuurlijke overgang
'Bij beroemdheden had ik de balayage-stijl al een tijdje zien terugkomen en ik vond het erg mooi lijken. Ik was daarom benieuwd of het ook bij mijn haar zou staan. Bij VRIS Kappers hadden ze gelukkig een paar specialisten op het gebied van balayage en er werd een afspraak gemaakt met Lisa. Bij haar voelde ik me in goede handen en ze liet weten dat deze stijl met mijn haartype geen probleem was. Ze stelde voor om mijn haar boven donkerder te houden en onder een mooie natuurlijke overgang naar een lichtere haarkleur te maken met 'babylights', omdat babylights beter blijven zitten en ook minder vaak een onderhoudsbeurt nodig hebben.'
Frisse coupe
'Inmiddels heb ik mijn nieuwe kapsel bijna drie maanden en de kleuren zien er nog steeds mooi en fris uit. Wat ook fijn is, is dat ik producten mee naar huis heb gekregen met tips over hoe ik mijn haar het beste kan verzorgen en zo lang mogelijk van het resultaat kan genieten. Ik zie zeker verschil vergeleken met mijn eerdere highlights. Mijn haar ziet er zelfs mooi uit in een staart of knot, zonder dat het onnatuurlijk lijkt. Ik ben echt blij met mijn nieuwe coupe!'
Voor jou?
Wil je net als Stacy de supertrendy balayage-look proberen? Balayage kan bij vrijwel alle haartypes toegepast worden: van blond tot bruin; lang tot kort; steil tot krullen. Er wordt altijd gekeken naar je haarkleur en huidtint om te bepalen welke kleur highlight het mooiste en meest natuurlijke effect geeft. Maar je kunt ook gaan voor een opvallende kleur, zoals rood, paars of grijs. Aangeraden wordt om balayage twee tot vier keer per jaar te laten bijwerken. Welke producten je het best kunt gebruiken om je lokken mooi en stralend te houden, is afhankelijk van de kleur en je haartype. Neem hiervoor gerust contact op met de haarspecialisten van VRIS Kappers. Ze voorzien je graag van een persoonlijk advies!